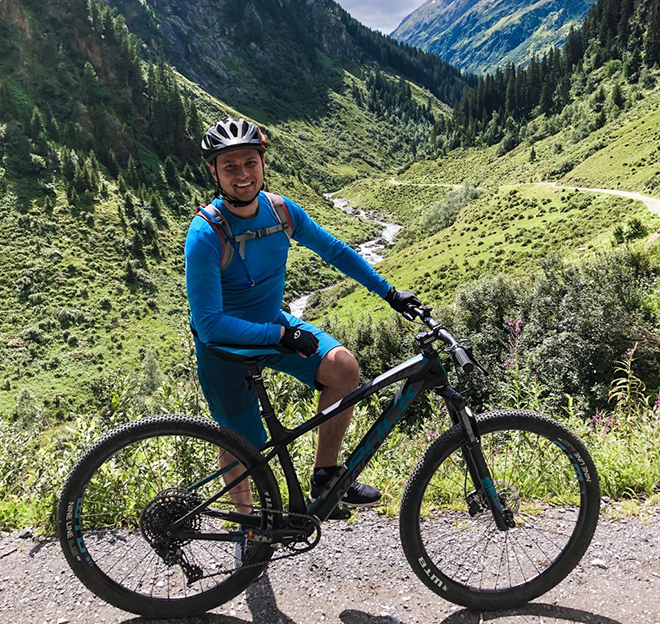 Ondřej Šípka
Director of the Medical Solutions Division
The health sector is one that has a long tradition at CertiCon. Ondřej Šípka, Director of the Medical Solutions Division, is there to make sure that everything goes exactly the way it should.
As a member of the management team, I make sure that everything at the division runs like clockwork. We focus on carrying out projects for the health sector, specialising in arrhythmology, meaning heart rhythm disorders, and preventing heart failure. Our work therefore has a direct impact on human lives.
We really do have a lot of work. Most of our projects concentrate on software development and verification testing. We design SW architecture, specify solutions, or create formal documentation. Thanks to the software that we develop, and test, doctors are able to administer implantable devices such as pacemakers and cardioverter defibrillators. Other projects at our division concentrate on analysing the data from these devices. We are also involved in other projects, however, projects with far greater reach. You will also find the outcomes of our projects at all major hospitals and clinics throughout the world. Given that we use a variety of technologies on projects, there really is something for everyone.
Almost 200 experts take part in developing the whole ecosystem, from experienced developers, SW engineers, testers, and SW architects to project and line managers, and others besides. We are therefore the largest division at CertiCon. I take the most pleasure from seeing the successes achieved by the individual teams involved in demanding long-term assignments.
In spite of the fact that we always have plenty of assignments and work to do, we are very good at setting a pace that allows us to harmonise personal and working life. There is an amiable and relaxed atmosphere at the company, and although it might sound like a cliché, we really do have an excellent team and corporate culture. I am delighted that the company offers space for self-realisation and development, whilst at the same time providing stable work and an environment in which everyone feels safe.